International liner shipping is a sophisticated network of regularly scheduled services that transports goods from anywhere in the world to anywhere in the world at low cost and with greater energy efficiency than any other form of international transportation.
Puente Maritimo offers you a Full Container (FCL) and the ability to track its progress on the journey. In addition, your goods will all arrive together, ready to be unpacked or quickly transferred onto truck or rail to your final destination.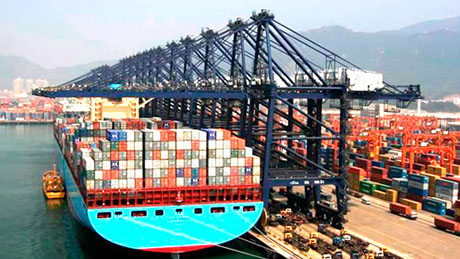 Puente Marítimo wants to be involved at the supply chain managing of their clients, then we planning, designing and controlling the effective and efficient flow of the goods, services and information related from the point of origin to the point of destination, with the aim to satisfy the requirements of the same ones and to help them to increase your profitability.
With this service we offer you a maritime integral transport door to door, adapted to your specific needs, looking for the surest routes and negotiating directly with the maritime companies to obtain the most economic freights for our clients.
The goods rammer in a complete container (FCL). This option allows that your goods arrive all together, ready to be unpacked or rapidly transferred in truck or railroad to the final destination. Beside tracing the progress during the whole distance.
The capacities and conditions of the containers can have different combinations of forms that allow that goods could be fitted in.
Puente Marítimo offers to their clients the possibility of choosing between:
Dry Van (general purpose)
The use of the standard dry van container has made the biggest revolution in transport of the last decades.This kind of containers are manufactured from either aluminum or steel, and regarding their versatility, are suitable for most types of cargo such as manufactured component parts, consumer staples, electronics, and apparel. They are also ideal for manufacturers, contractors, or anyone who needs temporary or permanent storage space for inventory or supplies.
Depending on the goods to be transported, we are able to offer you Dry containers of 20´ feet, 40′ feet and High Cube, which allows an increase of 13% of the cubic capacity.
Standard Dimensions:
20′ lomg, 8′ wide, and 8'6″ high
40′ long, 8′ wide, and 8'6″ high
40′ long, 8′ wide, and 9'6″ high cube
Tell us your needs and our team will manage your loading, adjusted to your requirements and providing all the support: info@puentemaritimo.com
Bulk cargo with Flexitanks
The Flexitank is a flexible package of polyethylene (PE), which is used to store and transport a wide variety of liquid foods, industrial products and liquid non-hazardous chemicals.
This specific type of Flexitank has been reinforced with tissues of aramid fibers of high technology, offering unique advantages in the voltage and softness, as it is sewn by the top and bottom thus reducing the possible leaks caused by the seams, and making it highly resistant to wear during loading/unloading or transport.
Flexitank is an efficient and safe transport system, which allows the loading from 10.000 up to 24.000 liters and It can be placed into a 20′ dry container.
All flexitanks we use, have been tested to ensure the quality of the product.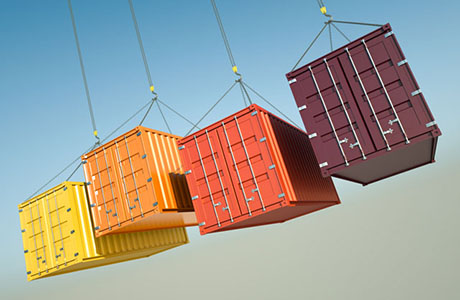 The management of liquid cargo with flexitanks reaches the largest percentage of our business, therefore, we can offer a comprehensive logistics service with full guarantee of success in all your sendings.
For more information and quote request, please contact us: info@puentemaritimo.com
Reefer
Reefer containers or refrigerated containers are used to transport goods requiring temperature-controlled conditions in transit, such as fruit, vegetables, dairy products and meat.
It is fitted with a refrigeration unit which is connected to the carrying ship's electrical power supply.
Puente Maritimo has a specialized team responsible of the control and proper stowage of materials to transport equipment, as this is a key to which the goods are kept in perfect conditions.
Contact us for requesting your quote: info@puentemaritimo.com