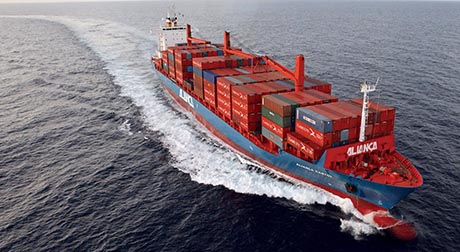 International sea freight forwarding services not only arranges for appropriate vessels but also handles the related formalities along with constant tracking of the shipment while it is in transit.
It may sound simple, but to be done effectively and cost-efficiently it requires chartering expertise and continuous information gathering by our staff who makes sure the efficient handling of your cargos.Additional critical step for a successful charter involves thorough follow-through to ensure a smooth voyage and trouble-free delivery at the destination port.
Puente Maritimo´s team is formed by professionals who process the information constantly and intervene in the management, contributing experience and attention to relieve this critical element and to optimize, so much our time as of ours of clients, taking control of the service, of the negotiations and also, the back office work.
We furnish vessels for different products with capacity up to 2,000mt. among a wide choice of ocean carriers. This allows us the flexibility to provide more frequent sailings, additional vessel space and reliable schedules.
We always negotiate following with our clients' interests as the top priority, to obtain the most economical rate consistent with each client's desired terms and conditions.